About H & K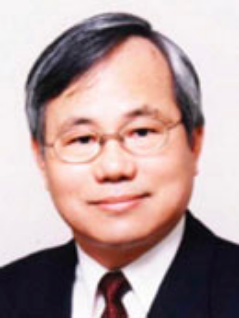 Founder Jimmy Huang
Huang and Kanpu Associates Inc. or abbreviated as H & K, established in 1992, was headed by then President Jimmy Huang. Before returning to Taiwan, he has been working in KPFF consulting firm branch office in Portland, Oregon for almost 10 years and held the title as an Associate that was responsible for a team specialized in curtain wall. He was a registered Professional Engineer in mechanical, civil and structure field at Oregon and Washington state. The project photo he participated in while in KPFF can be seen in the link below.
He brought his knowledge in the latest curtain wall system design, specification and calculation methodology to Taiwan and modified the design to suit local weather conditions and building codes. We are the one of few professional engineering consulting firms in the industry that is capable of providing various materials of curtain wall system design, shop drawing, structural calculation certification, on-site quality inspections, value engineering and third-party investigation.
Our structural department engineers hold structural and civil professional engineering licenses in Taiwan. Our structural design and analysis reputation are well known in the industry, and unparalleled in terms of attention to details and interpretation of codes. With our many years of experience and engineering educational background, together with the latest computer and software, we strive for the long-term safety of the façade design. All our past works have passed the actual typhoons and earthquakes throughout the years without exception.
Our design department personnel have extensive experience involving designing facade, cladding, skylight and 3D curved building envelope. The type of cladding material we have worked with ranges from glass, aluminum, titanium, stainless steel, granite, tile, crystallized glass, glass brick, GRC to solar panel. We have proven experience in designing advanced 3D freeform and pressure-equalized unitized curtain wall systems in various shapes and forms. The types of buildings our firm have involved with covers commercial office buildings, corporate headquarters, department store, high-end residential apartment, tech industry factories, government buildings, multi-purpose stadium, shopping malls, art museum and airport.
Our company has always upheld the business principles passed on by our founder, of which are integrity, professionalism, diligence, and duty. Our goal is to provide complete high quality professional services to building developers, architects, general contractors and curtain wall contractors both in Taiwan and abroad.